 A play-at-home escape room by CU Adventures
1-6 players
60-120 minutes
This digital escape room challenges you to escape a haunted office - from home!
You're trapped in your office building after-hours, and you stumble into a place that shouldn't exist. Discover the secrets of Floor 13 and escape the building...if you can! Discover clues, piece together login codes, and go face to face with a haunted computer. Solve the challenges of this slightly spooky escape room from the comfort of home!
Use a blend of digital documents, print-and-play elements, audio, and more in this immersive cooperative game.
Invite your friends to play along! Share your login code and work together in "Companion Mode" while hanging out in a video chat of your choice.
The game takes about 60-120 minutes, making it a great fit for a weekly game night or just a night in.
No printer? No problem! Purchase our We Print You Play Edition to have a printed copy mailed right to your home!
All versions of the game also include a "printerless" edition with slightly different clues, for if you don't want to print or run out of ink at just the wrong time!
Two Different Ways to Play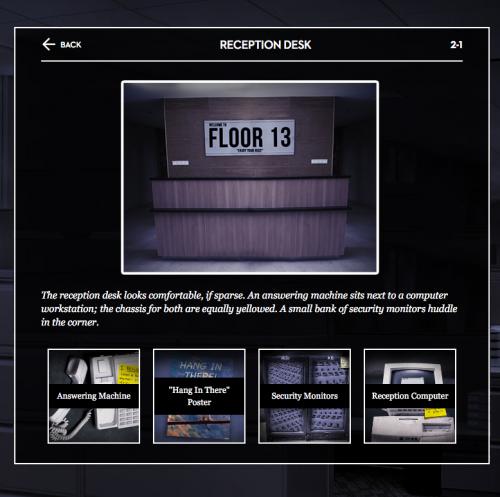 Digital + Print and Play
The standard way to play! Print out materials at home, or download a printerless version of the game. Use this packet together with clues on the website to escape FLOOR 13!
Purchase once and unlimited other players can join your adventure at no extra cost.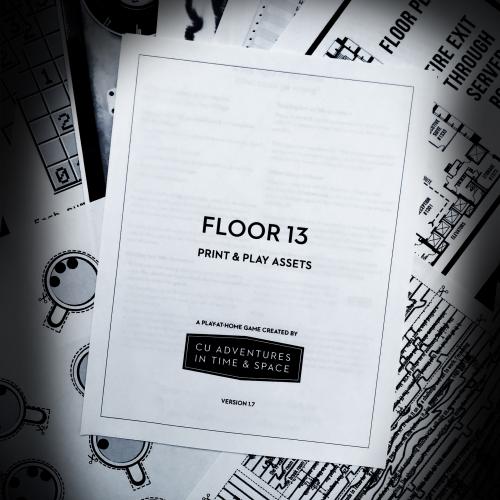 We Print, You Play
No printer? No problem!
For an additional cost, we can send a basic copy of the printed materials to use with the website.
Purchase once and unlimited other players can join your adventure digitally at no extra cost.